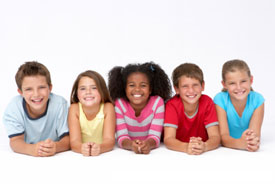 Does your child find it difficult to sit still or concentrate? If your child has been diagnosed with ADD or ADHD, it's likely that the conventional route of medication has been suggested.
Many parents, however, are looking for natural alternatives to ADD/ADHD medications, which can have serious side effects. As chiropractic care reduces inference in the nervous system, it calms this critical system. As a result, children are less distracted, can concentrate better and have greater success in school. Simply put, kids under chiropractic care can function at a higher level.
Common Childhood Conditions Chiropractic Can Address
In addition to helping kids with concentration, chiropractic could assist with the following:
Allergies
Asthma
Bed-wetting
Breastfeeding and latching issues
Colds
Colic
Constipation
Digestion
Ear infections
Posture
Sensory processing disorders and ASD
We Love Helping Kids
In our warm and friendly practice, we provide pediatric chiropractic care. This natural form of health care allows children to develop and function optimally. Our experience has been that kids who receive chiropractic care experience many benefits. These include better immune system function, optimal neurological development and enhancement in both cognitive and motor skills.
Our Care Is Always Gentle
Parents may be concerned as to whether chiropractic involves twisting, cracking or popping. You won't find that type of adjusting here. At our practice, we only provide highly gentle adjustments to children. We use instrument-assisted adjusting which is painless. Many children who come in for care look forward to their adjustments.
Discover the difference that chiropractic care could make in your child's life. We invite you to book an appointment today!