Reviews for Compass Family Chiropractic
What Our Dunwoody Patients Say
At Compass Family Chiropractic we love when patients share with us their feedback and comments after chiropractic care. Please read our patient testimonials below to see what other people have achieved through their tailored treatment plans with us.
Share your stories too! Click here to send us your feedback so that we can help to spread the word about the benefits of natural Compass Family Chiropractic care.
For more information or to schedule an appointment call or email us today.

Helped Have a Natural Birth
Had Fertility Issues
ADHD
Bad Headaches
Sciatica
Holistic Care
Lower Back Pain
Sick All The Time
Colic and Reflux
Able to Walk Without Pain
Feeling Great


"If you are in the need of really capable chiropractor who can properly diagnose your problem and give you lasting relief, I highly recommend Dr. Anne-Marie DiNardo. Looking forward for my next visit!"
– Richard R.


I'm feeling so much better!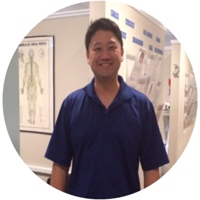 When I came into Compass Family Chiropractic for the first time I was experiencing a lot of pain…my neck, my back, and my hip hurt and I also had numbness in one of my fingers. I, of course assumed that that was the only reason I should go to a chiropractor. I didn't tell Dr. Anne-Marie when we first talked that I had abnormal blood tests (i.e. kidney function) and that I was on a CPAP machine and snored so loud my wife had trouble sleeping.
After learning more about principled, neurologically based chiropractic care and Torque Release Technique that Dr. Anne-Marie utilizes, I shared my other issues with her. I am so glad to know that chiropractic care is not just about pain but about function as well.
Read more of Jerry's testimonial…
Now that I have been under regular care, my range of motion for my neck is back to normal, my pain is gone but more importantly, my blood tests are "super normal." I have discontinued using my CPAP machine and my wife tells me I don't snore nearly as loud. I am sleeping deeper than I have ever slept and experiencing absolutely NO pain. I'm feeling so much better!
– Jerry L.

Life Changing Impact

"I came to Dr. DiNardo because I suffered from classical migraines and debilitating vertigo. I had been to many doctors for my migraines & vertigo and their solutions were just prescriptions that made me disoriented and unable to work. Dr. DiNardo worked with me in the beginning 3 times a week and reduced my migraines from every day to once a week. She took the time to do a thorough examination to help address exactly what my chiropractic needs were and she had great determination to reduce my problem.
Read more of Jennifer's testimonial…
She also helped me with my vertigo; it had gotten to the point where I could not even drive myself. She showed me a technique and worked with me and I have not had vertigo since she has been working with me. My coworkers were noticing such a difference in me that they began to start seeing Dr. DiNardo for their chiropractic needs. She has definitely made a life changing impact on my life and I am forever grateful to her."
– Jennifer A.

Friendly, Professional, Caring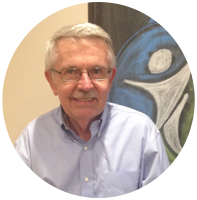 My wife had experienced such good care at Compass Family Chiropractic and seen such incredible results that I decided to sit down and talk with Dr. Anne-Marie about my high cholesterol and my acid reflux that I had experienced for over 10 years. I was taking Crestor for my high cholesterol and numerous medications for my acid reflux which even included that purple pill.
I was very skeptical at first but Dr. Anne-Marie assured me that principled, neurologically based chiropractic care would help my body function better. My first impression of the office was that it was "First Class" and after a short period of time I realized that Dr. Anne-Marie was right. Removing the nerve interference in my spine allowed my body to function the way it was designed to function. My high cholesterol was under control without medication and my reflux was gone as well. I had other ailments that I never even mentioned to Dr. Anne-Marie and they also improved.
Thank you Compass Family Chiropractic for your friendly atmosphere, your professional standards and for caring so much about me!
– Fred B.


"I had been having upper back pain for 8 months before I finally decided to speak up and ask Dr. DiNardo if she take a look. I'm not normally one to go see the doctor but my pain was reaching a point that required me to change certain everyday activities. Within minutes of describing my back pain to Compass Family Chiropractic's top chiropractor (Dr. Anne-Marie (Campbell) DiNardo) I was on the table getting the attention I needed. Dr. DiNardo adjusted me and recommended I come back for a follow up visit if needed. I felt better right away and walked out of there with less back pain than I had felt in months. It was as if my upper back pain disappeared. My only regret was not calling Compass's chiropractic team sooner!
Thank you for your time and gentle care,
– Mark S.



Compass Family Chiropractic | (770) 452-0022