Meet Our Team
Amanda Funk – Office Manager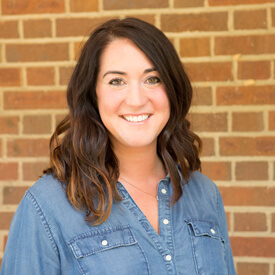 Amanda worked in sales and the music industry before taking off to work in the mission field in Uganda. After returning to America, she traded in her flip flops and chacos for heels, and soon her low back started to hurt from the lifestyle change. After only a few adjustments, her low back pain went away. And after a few months of chiropractic care, she noticed that she was no longer feeling any effects from her hyperthyroid. After seeing her endocrinologists, he confirmed that her thyroid levels had completely leveled out!
She joined the Compass Family Chiropractic team in May of 2017 and is proud to serve as the Office Manager. She loves being a part of every patients journey and encouraging them in their pursuit of health and wellness!
Amanda loves going on adventures, traveling the world, and eating everything her new husband cooks! She and her husband have a full house with 3 rescue pups: Dobie, Page, and Frank.


Compass Family Chiropractic | (770) 452-0022