Dr. Jen Wozniak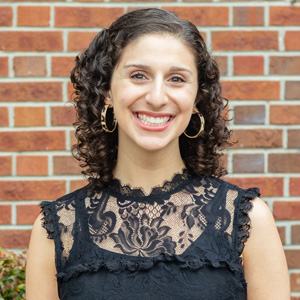 A Passion for Health and Chiropractic
At age 11, Dr. Jen watched Chiropractic care change her mom's life. Her mom had dealt with severe low back pain for nearly 20 years following a car accident. There were many days she could barely get out of bed from the pain. A friend referred her to a Chiropractor, and within several months of Chiropractic care she not only stopped having severe back pain but also regained some of the hearing she had lost in the accident. This ignited a passion within Dr. Jen to dedicate her life to the same profession and help others find freedom in their health.
Caring For Our Community
Dr. Jen loves serving families through Chiropractic care and never gets tired of seeing all the healing miracles that happen! She is also able to serve our patients in ASL (American Sign Language) and Spanish.
EXPLORE CHIROPRACTIC

Specialty Training
Dr. Jen has extensive training in multiple techniques and has taken hundreds of hours in postgraduate coursework. She specializes in in pediatrics and pregnancy.
Certification in Webster Technique
Certified Advanced Proficiency in Torque Release Technique (TRT)
On a Personal Note
Dr. Jen is married to David and has 2 adventurous sons, Marco and Kai. They are highly involved in their church where Dr. Jen leads worship. She enjoys music, learning languages, walks in nature, anything chocolate, and pretending she can dance.
Dr. Jen is excited to serve and educate Dunwoody community members on the principles of natural healing and gentle chiropractic care. Want a healthier, happier and more productive life? Contact us today; we can help!

Dr. Jen Wozniak | (770) 452-0022